Friday, 15 September 2017
How to join TXL 180 Program

Part 1:Register as a TXL Member
Part 2:Insert TXL QR Code via Code Scanner/ Key In Manually
Part 3:Redemption
---
Part 1:Register as a TXL Member
Step 1) Sign Up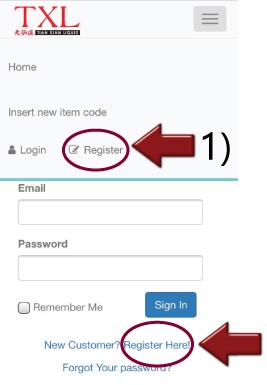 Step 2) Submit Your Personal Information
Fill up your personal information and click the "Submit " as below.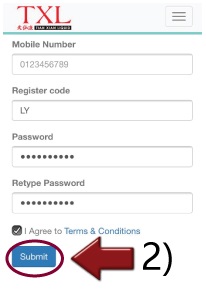 Step 3) Account Activation
When the registration is successful, it will pop out of the message box: "Code is Created Successfully!"
A text message will be sent to you via SMS. Please click the linkage appears in the text field.

Refer to the code sent via your phone number.
The system generates the code automatically and just click "Submit".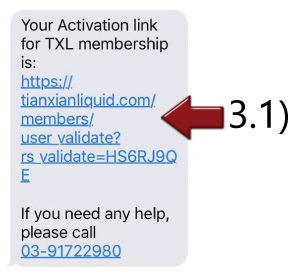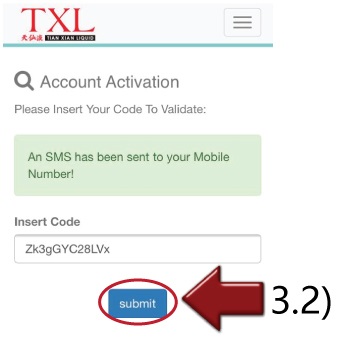 Step 4) Activation Completed
You were see the message: " Congratulations, your account is now Activated!" .
Step 5) Check Email
At the same time, you will also be receiving a confirmation Email with a linked address sent by the system.

You can then click the linkage for the TXL 180 Program homepage (please activate the account via SMS).
Part 2:Insert TXL QR Code via Code Scanner/ Key In Manually
Step 6) Sign In
Once you have successfully activated the account, kindly sign in using your email and password.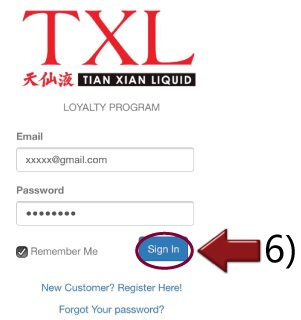 Step 7) Insert TXL QR Code (via Code Scanner or Key in Manually)
For Code Scanner: Kindly open the scanner app (For Example, WeChat and QR Code Reader).

Focus your camera to a QR Code and scan.
OR
For Key In Manually: Click "INSERT NEW ITEM CODE" button which shown the personal account.

Then key in the TXL180 QR Code in the blank field, and finally click "Submit" to complete.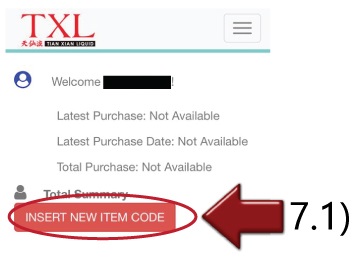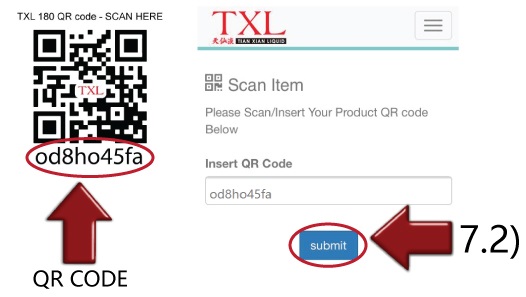 Step 8) Purchase Recorded
Submission successful. The page will then return to the personal account and your latest purchase history will be displayed.
Part 3:Redemption
Step 9) Purchase 8 boxes TXL
After successfully submitting 8 TXL QR Codes, a Redemption Code will be sent to you via SMS (make sure that your phone number is correct).

Visit the nearest TXL distributor and show your Redemption Code.

Upon Redemption Code comfirmation by TXL distributor, you will be entitled to 1 + 1 boxes TXL.
♥ Follow our facebook page for more information: https://www.facebook.com/tianxian/
Other Information Sharing :