How To Collect Points
Point can be redeemed through various channel:
Purchasing Tian Xian Liquid:
There will be a QR code in the Tian Xian Liquid box, you can either scan the QR code using QR Reader App OR insert QR code manually through our website.
To insert QR code manually, logon to http://www.tianxianliquid.com/members/login, click on the "Insert New Item Code"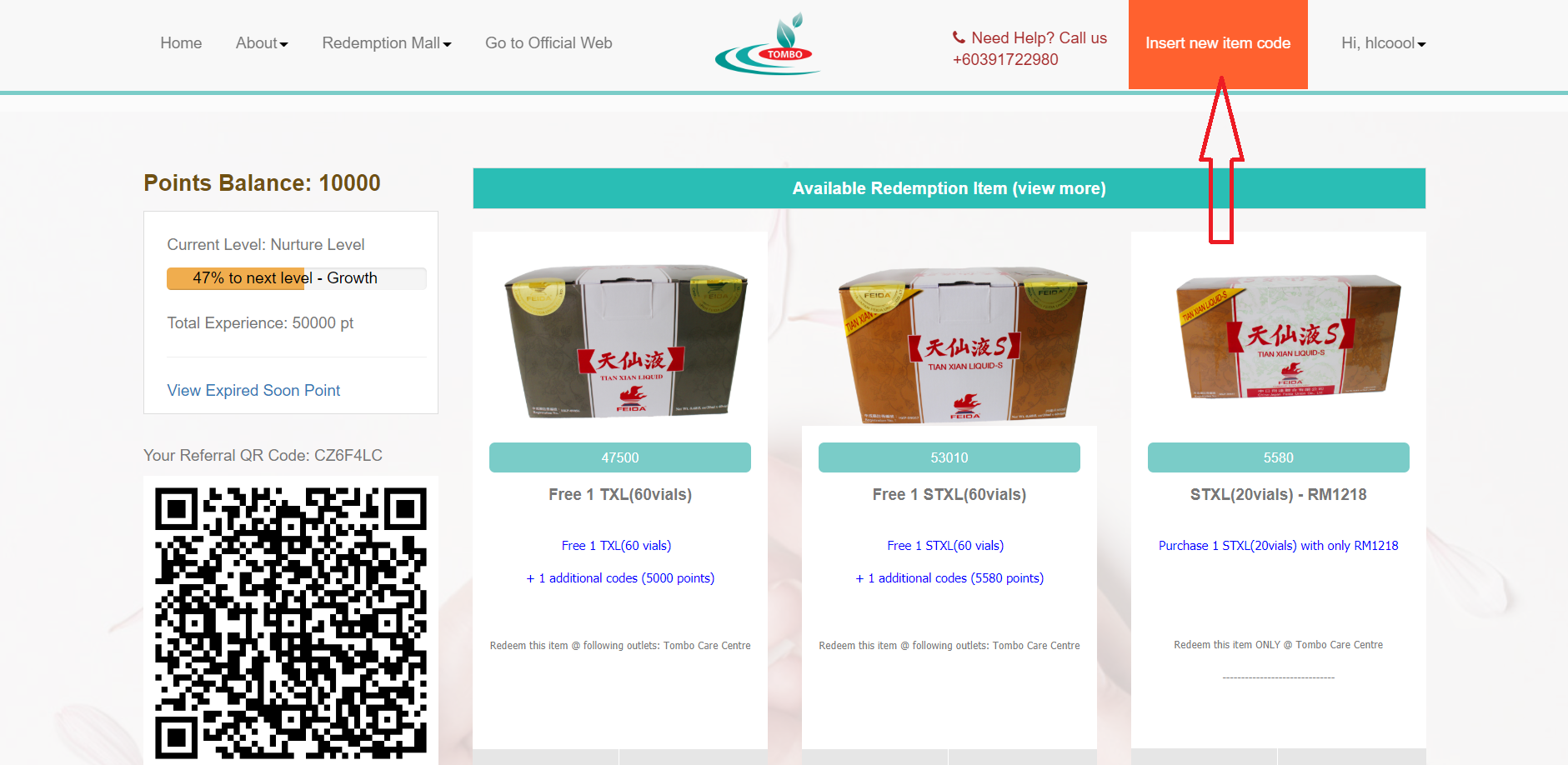 Insert the code shown on the Tian Xian Liquid's box.

Press "Submit" and you are done.
Participate in Events & Activities
You can also collect points by participating in our event/workshop. Follow our Facebook page www.facebook.com/TomboCare to get the latest updates on our upcoming events.
Referral
There are two ways to register for referral:
Scan QR code using QR Reader App
To register, "referee" can scan the QR code of the "referrer" using QR Reader App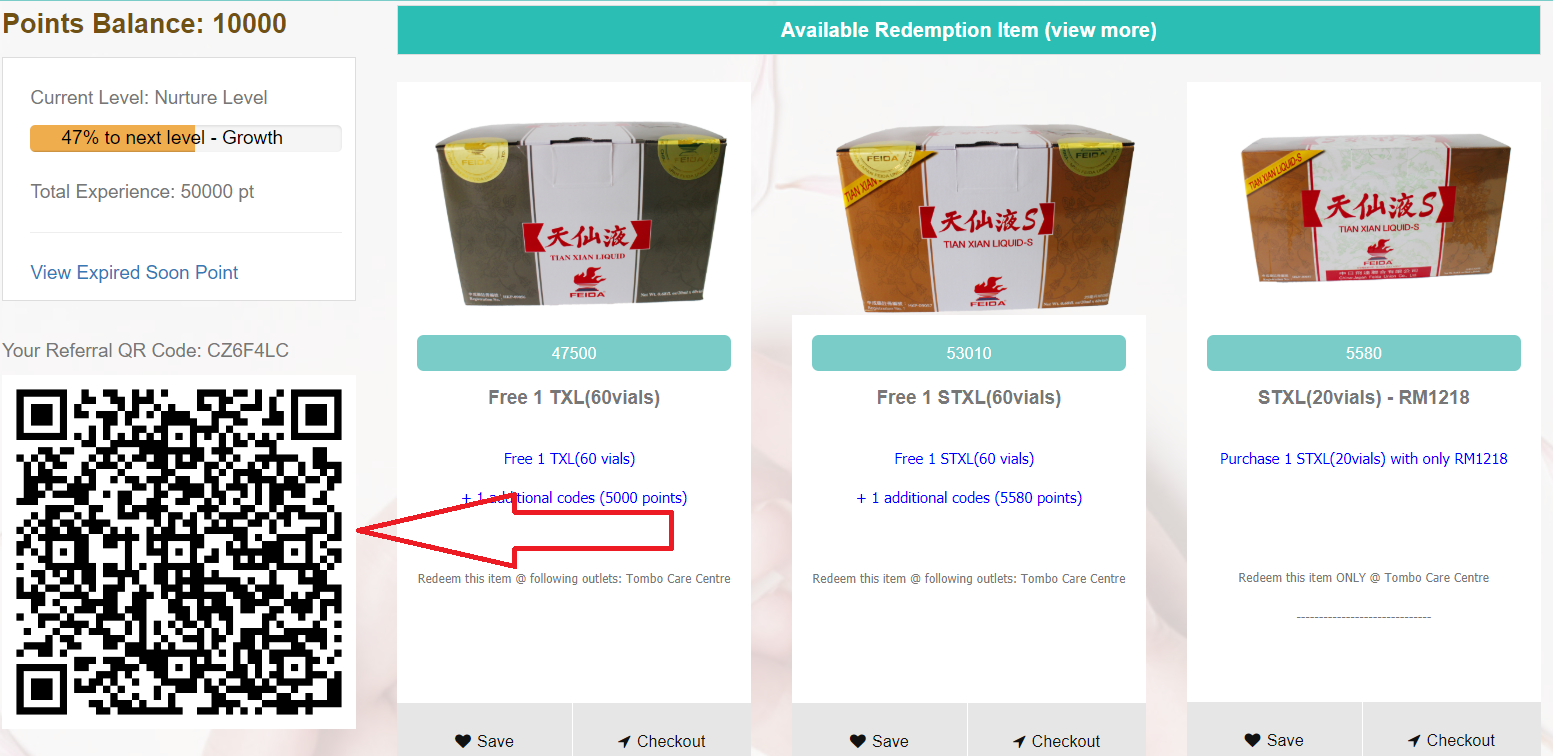 You will be directed to a registration link, fill in all the details and enter "Submit" to complete the registration
Register using mobile number
Click on "New Customer? Register Here!" to register.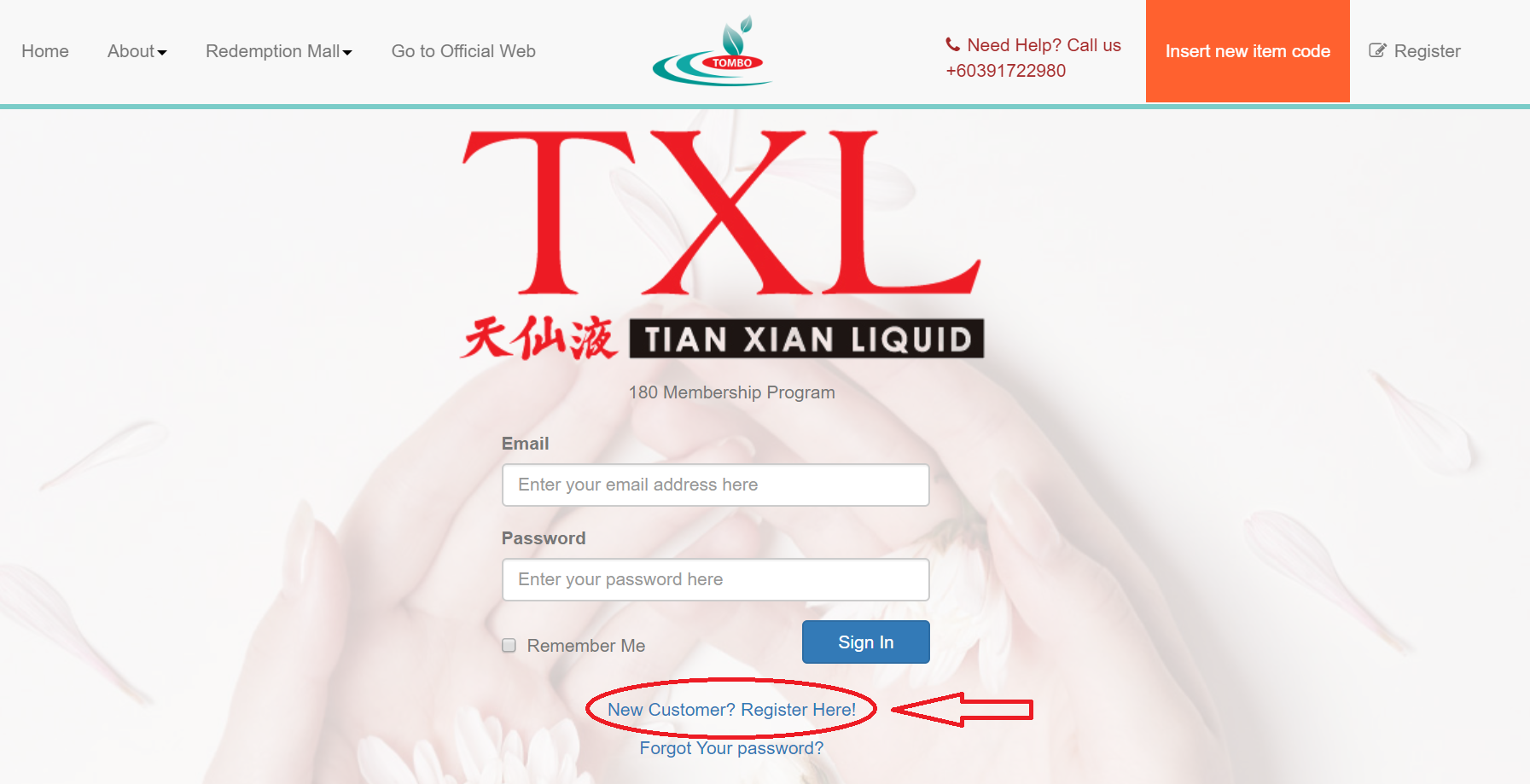 Enter the mobile number of the "Referrer".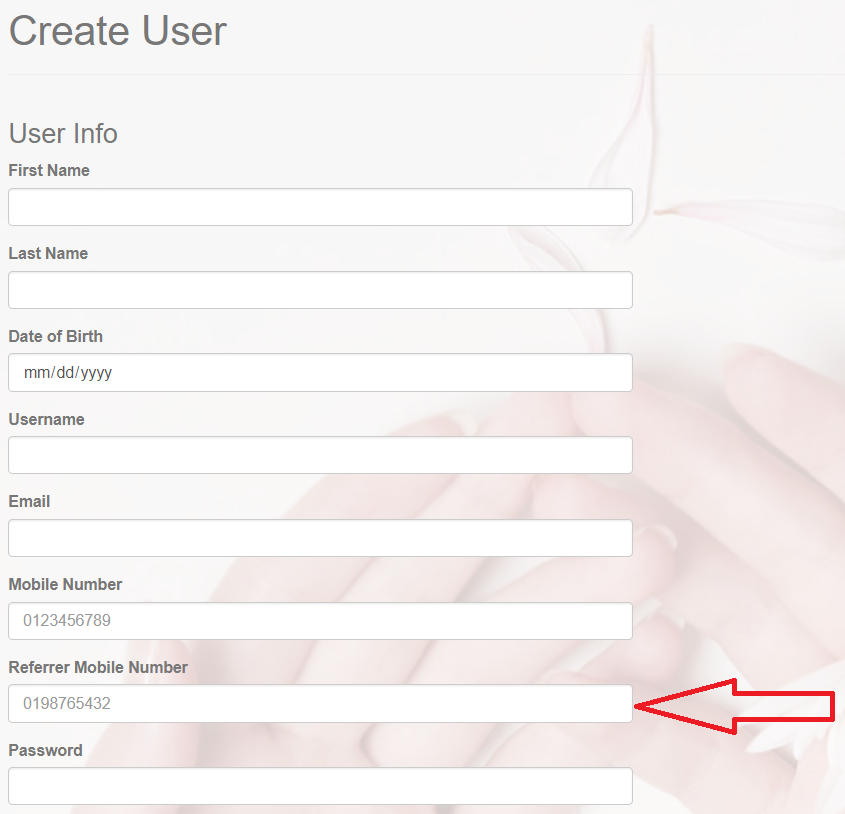 Fill in all the details and complete the registration.
* Referrer is someone who refers a person to join Tombocare Membership
* Referee is someone who referred by a registered member in Tombocare Membership