1. What is Tombocare Membership?
The mission of Tombo cancercare membership platform is to build a mutual help platform for cancer patients and a healthcare platform, to render better assistance to cancer patients and their families so that they can pursue healthy lifestyle, get over disease and lead a new life.
Being diagnosed with cancer is a major life-changing event for people's lives. Tombocare Membership provides a platform for cancer patients to overcome their emotional, practical and financial challenges of cancer. With more than 24 years of experience in serving cancer patients, we committed to provide long term relationships with our patients and their families with personal warm and reassuring care to everyone, treating you like members of our own family.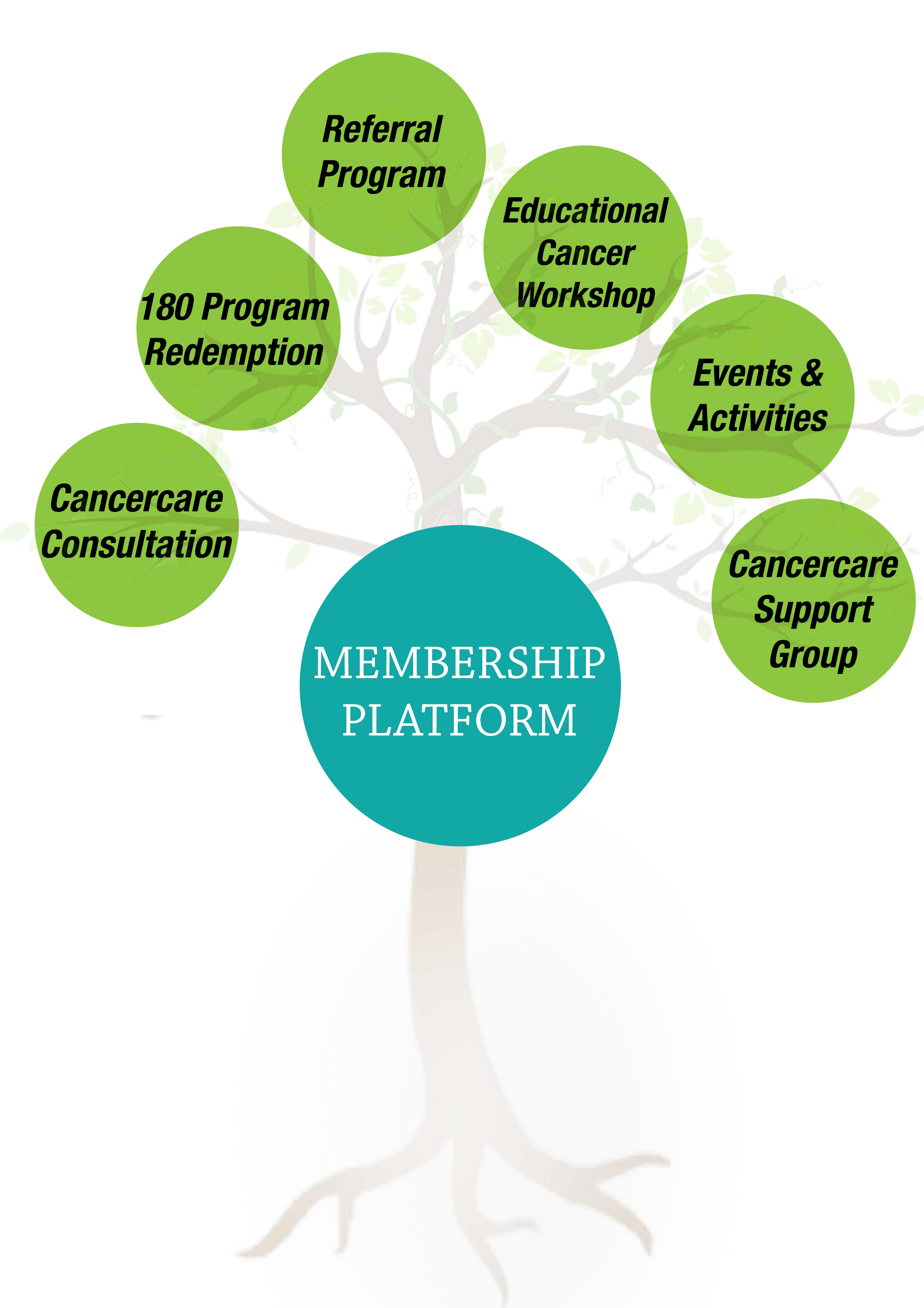 2. Why should I join Tombocare Membership platform?
Cancer is usually caused by 8 to 13 years of unhealthy lifestyle. To rehabilitate, it is essential for the patient to go through two stages: timely treatment and long-term nursing.
After the regular treatment plan in hospital is completed, the patient should start an integrated alternative rehabilitation plan timely. This helps to build a healthy foundation for the body, restore vitality, activate normal cells, regulate immunity, handle abnormal cells and nurse the internal body back to normal.
We believe a healthy lifestyle: both physical and mental health is the core factor to reduce the cancer recurrence and to live with cancer for years while still enjoying a good quality of life. Our services include:
· Provide free and professional cancercare consultation
· Provide an intimate, friendly and comfortable environment
· Organise cancercare education and workshop
· Organise events and activities that promote healthier lifestyle
· Point redemption system that can use to exchange Tian Xian Liquid
· Cancer support group that provides a comfortable environment to share experiences and learn from others with similar problem and to cope with all aspects of cancer diagnosis.
3. How to register as Tombocare Membership
Click here for more information
4. How to collect points
Click here for more information
5. How to redeem product
Click here for more information
6. How to refer
Click here for more information