Many years of persistent coughing
Occupational Disease Chronic Coughing Vanished in 2 Months
On long-term western medication, doctor said her condition was incurable occupational disease chronic coughing vanished in 2 months!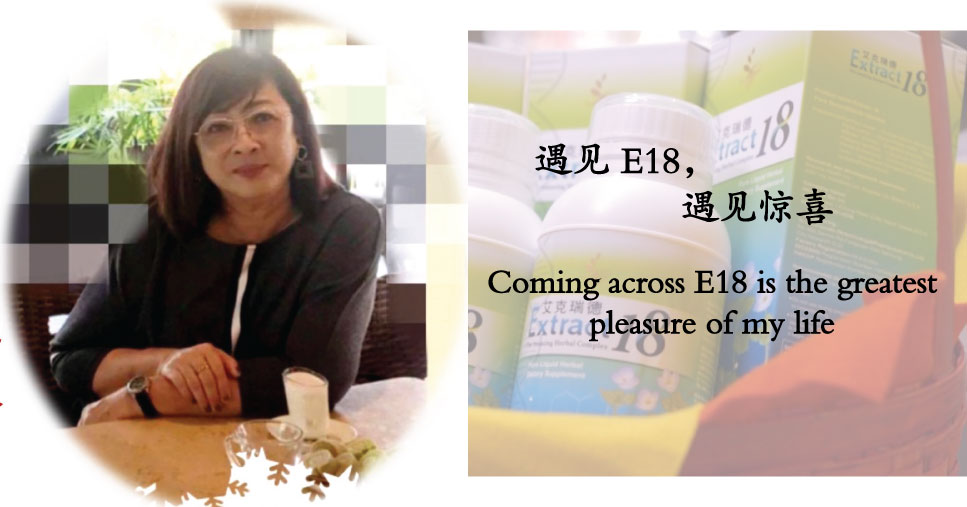 I have been a Mandarin teacher for 30 over years. Surrounded by students' laughter and my own voice of teaching, I really love and enjoy the fun of education. Because of long-term teaching, I have been abusing my voice repeatedly, resulting in an occupational disease of long-term coughing. I coughed night and day, and the coughing lasted for many years.
I remember that when the coughing got very severe, my throat would often feel uncomfortable and I would cough out a lot of phlegm. Even at night, the cough would become so unbearable that I had to sit up and sleep, which caused frequent insomnia. I had to pay frequent visits to Dr. Wu because of the cough. During every follow-up visit, the doctor would only prescribe anti-inflammatory drugs and cough suppressants, but they could only stop the symptoms and not the root cause! Thus I still suffered from coughing for many years.
During every visit, Dr. Wu would persuade me to stop teaching so that my throat could rest well. But I love teaching, so I just cannot stop! In the end, I was tormented by coughing for decades.
Coming across E18 is the greatest pleasure of my life
During the Malaysian MCO arising from COVID-19 rampage in March 2020, I saw my friend Hai Yan share her recommendation on the scientific research of a Chinese medicine E18 on Facebook. After learning about this product from her, I ordered 2 bottles of E18 on April 5, 2020 for healthcare. I started drinking 10cc a day. It took me around 2 months to finish 2 bottles.
On September 27, I was chatting with Hai Yan on the phone, and I told her that it suddenly dawned on me that the number of coughing spells was decreasing. In fact, I gave classes as usual for one whole day and did not even hear myself coughing. I recalled that during that period, I did not take other medicines or any other products. I just drank 2 bottles of E18 as scheduled, so I was absolutely certain it was E18 that did it.
For me, that was an unexpected gain, because the doctor had already told me that it was an occupational illness that was incurable, and there I was finding myself fully recovered! What's more, I myself did not even notice when I had stopped coughing altogether.
I am very happy to be able to try E18, with the overwhelming effect of banishing my cough unconsciously! I will continue to take E18 and recommend it to my family and friends in order to benefit more people. (E18 short story/2020.09.27)
♥ Follow our facebook page for more information: https://www.facebook.com/tianxian/
Other stories to share:
Colon cancer (Colorectal cancer)